Cooperation Partnership
1993 ® Model Making Acu ・ Stion was founded by model writer Acupuncher Takenaka.
Especially, the example of using Tamiya model kit with plenty of Acu・Stion brand parts is exactly what
Became a "Flagship model," and in collaboration with both, produced transcendental / high-tech works.
In domestic big event,You can see it. Tamiya's proud plastic model molded by mold technology is the best
in the worldNeedless to say, the work completed with Takumi's technology is the modeler's goal and longing.
Please see the advanced works completed by the cooperation of Tamiya and Acu・Stion to many people.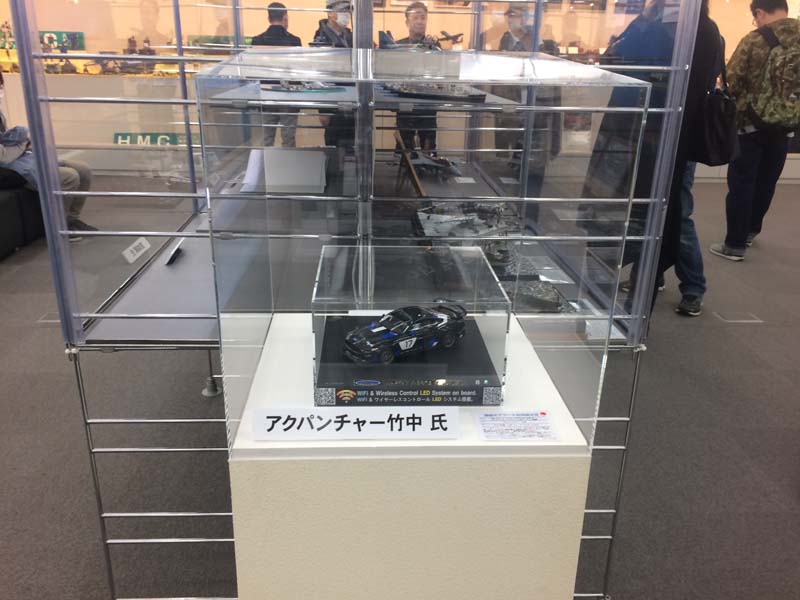 ★1/24 FORD Mustang GT4 The 1th Shizuoka Modelers Exhibition 2020, November 8 (Sunday) to 22 (Sunday).

★1/24 TOYOTA TS050 HYBRID 2020.1.9.~2.5. It is on display at Tamiya Shimbashi store.
★1/24 FORD GT The 58th Shizuoka Hobby Show 2019, May 8 (Wednesday) to 12 (Sunday).
★1/24 TOYOTA TS050 HYBRID The 59th All Japan Model Hobby Show 2019 September 27.28.29.